John Swinford, Station Manager
John joined the WLUJ family in October 2017 and was promoted to Station Manager in January 2019. His education includes an Undergraduate Degree from Southern Illinois University at Carbondale and a Graduate Degree in Public Administration from the University of Illinois at Springfield, as well as a Graduate Degree in General Ministry from Lincoln Christian Seminary. John retired from the United States Marine Corps in 2001, with over 20 years active duty. In addition to his duties at WLUJ, John is an ordained minister and serves as the Pastor of a local church. John also serves on the Board of Directors for Relevant Practical Ministry for Men and as the Conference Coordinator for the Annual Iron Sharpens Iron Men's Equipping Conference in Springfield. John and his wife Cari, live in Williamsville and have been blessed with two beautiful daughters who are married and have blessed John and Cari with two amazing grandsons and two beautiful granddaughters, all of whom live in the immediate area. John can be reached by e-mail at John@wluj.org.
Joey Krol, Operations Manager and On-Air Host
Joey serves as WLUJ's Operations Manager and on-air host. Joey has a heart for ministry and especially loves Christian Radio and teaching God's Word. He has served in Christian radio for several years including The Great News Radio network in Champaign and WIBI in Carlinville. Joey also serves as a Pastor in Decatur and previously served as an Associate Pastor and a Christian Counselor. One of his favorite hobbies is clipping coupons. Joey's education includes a graduate degree from Colorado Theological Seminary. He lives in the Springfield area with his wife Aubrey and two kids. Joey can be reached by e-mail at: Joey@wluj.org.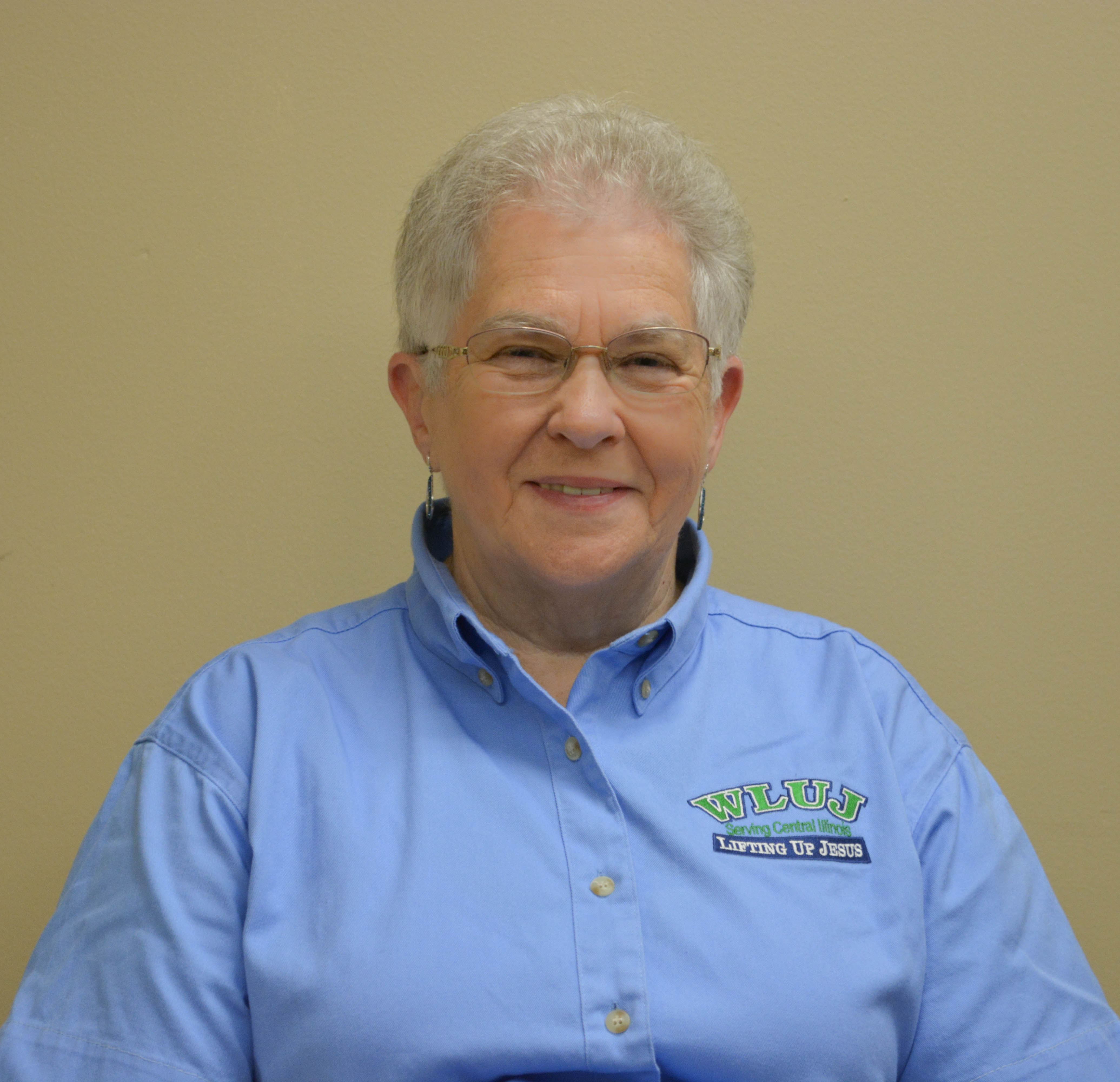 Joyce Mancke, Office Manager & Bookkeeper
Joyce joined WLUJ Radio in 2015 as Office Manager. She brings with her many years of office work experience from serving as a Bank Officer for 15 years to managing an Insurance Agency for 20 years. She has also served as Secretary, Treasurer and Sunday School teacher in the church she attended and started a "Kings Kids" Youth program for the children. Joyce organized and is director of a Nursing Home/Seniors Ministry that started in 2005 and currently holds "Praise and Worship" services in 18 homes across Illinois and in 8 different cities. She also leads a weekly "Women" Bible Study group. "I am thrilled to be a part of WLUJ, Lifting Up Jesus." "I love the Lord with all my heart, soul and mind and have found that His Grace is sufficient for every need, both small and great and His love is everlasting". Joyce and her husband, Verlin, live in Pawnee. They have 3 daughters and 11 grandchildren and one great-granddaughter, all who faithfully serve the Lord. Joyce can be reached at Joyce@wluj.org