WLUJ Spring Sharathon Fundraiser - April 23 - 25, 2019
Our WLUJ Spring Sharathon took place on April 23rd, 24th and 25th of this year for the purpose of raising the listener portion of our operating budget for 2019, that wasn't met during our primary fund raiser (Fall Sharathon) held in November 2018. As a Listener Supported radio ministry, it is critically important to raise the funds to allow the WLUJ Family of Stations to continue broadcasting the powerful, spirit-filled preaching and teaching presented through our program partners and to bring the uplifiting music so many enjoy. We were joined by our dear friend Donna Leland from Moody Radio in Chicago, as well as an old friend of many in our area, Network Director (and former WLUJ Station Manager) John McBride. We had a great time and are so very blessed by the financial and prayer support and the many words of encouragement we received throughout our Spring Sharathon. We are especially grateful to the dedicated volunteers, many of whom return year after year serving in both our Fall Sharathon and Spring Sharathon. And to our amazing listeners who support this radio ministry financially and prayerfully! We are truly blessed beyond words. Thank You All!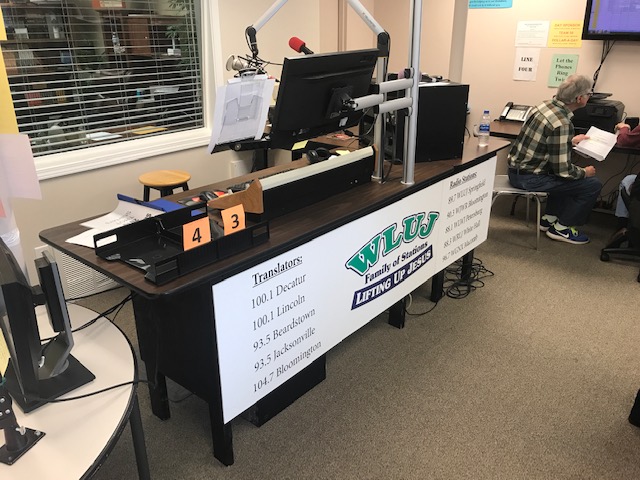 Wheels for the World - a mininstry of Joni and Friends
WLUJ collects manual wheel chairs along with aluminum walkers, canes, and crutches that are in good condition which will be sent on to the Joni and Friends office in St. Louis, then to people in other countries that need them. You can bring your items to the WLUJ studio between 9AM and 5PM Monday through Friday. For more information about Joni and Friends, and the Wheels for the World project
click here
.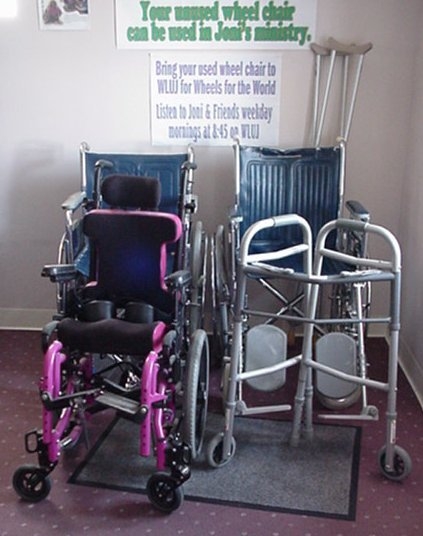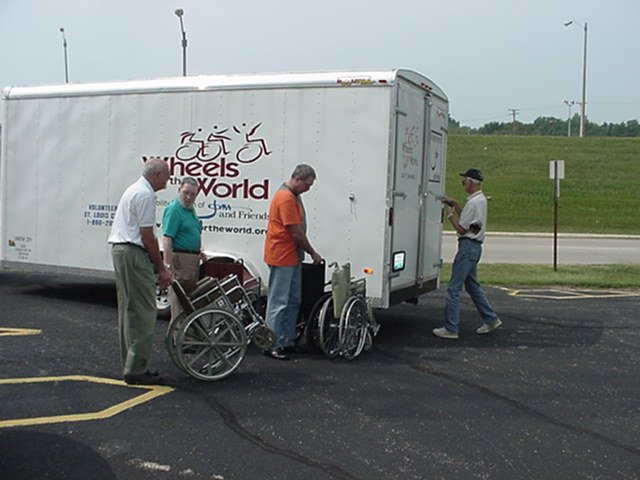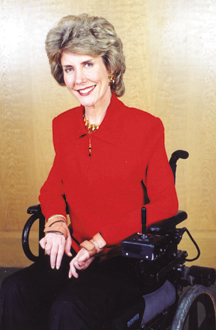 Items for the Wheels Loading the wheel chairs to go to the Joni and Joni Tada
for the World. Friends St Louis office.